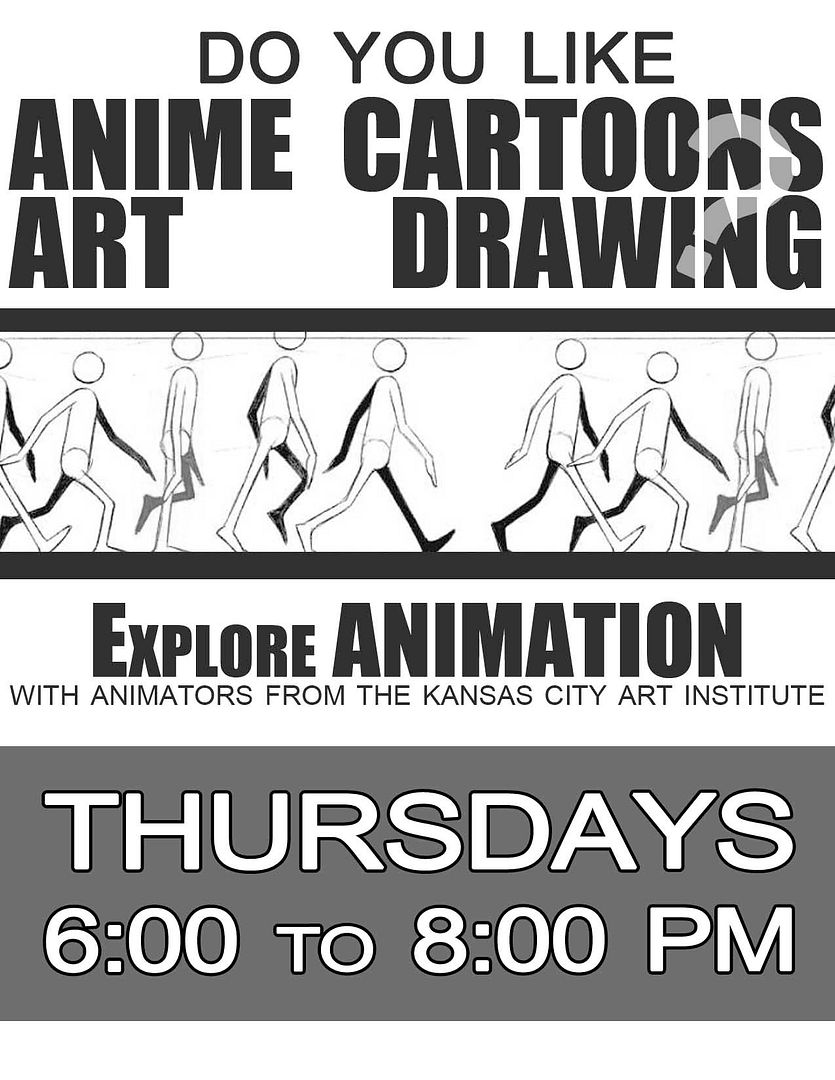 Three peers and myself are teaching two animation classes at the Kansas City Public Library. Specifically the Blueford and Southeast branch.
These libraries are essentially in the ghetto of the city; when we were getting orientation, the ladies we work under pointed out the current bullet in the window. It was a little terrifying to see, but I realized that there are normal people who survive this environment every day.
We had our first day; I showed some basic screenings (like Fantasmagorie and Hertzfeldt's Rejected for humor) and the kids responded well. Two kids specifically seemed very excited--they expressed a like for anime and drawing.
After the screenings, we made some flipbooks. The two kids that responded before responded again, and they seemed genuinely excited. It was exciting for me to know that maybe I was giving them a chance they didn't know they had.
We have our second class this Thursday, and we'll be working on stop-motion. The kids also expressed interest in Photoshop, so I'm going to try to convince the librarians to purchase an educational version so the kids can always have access to it.