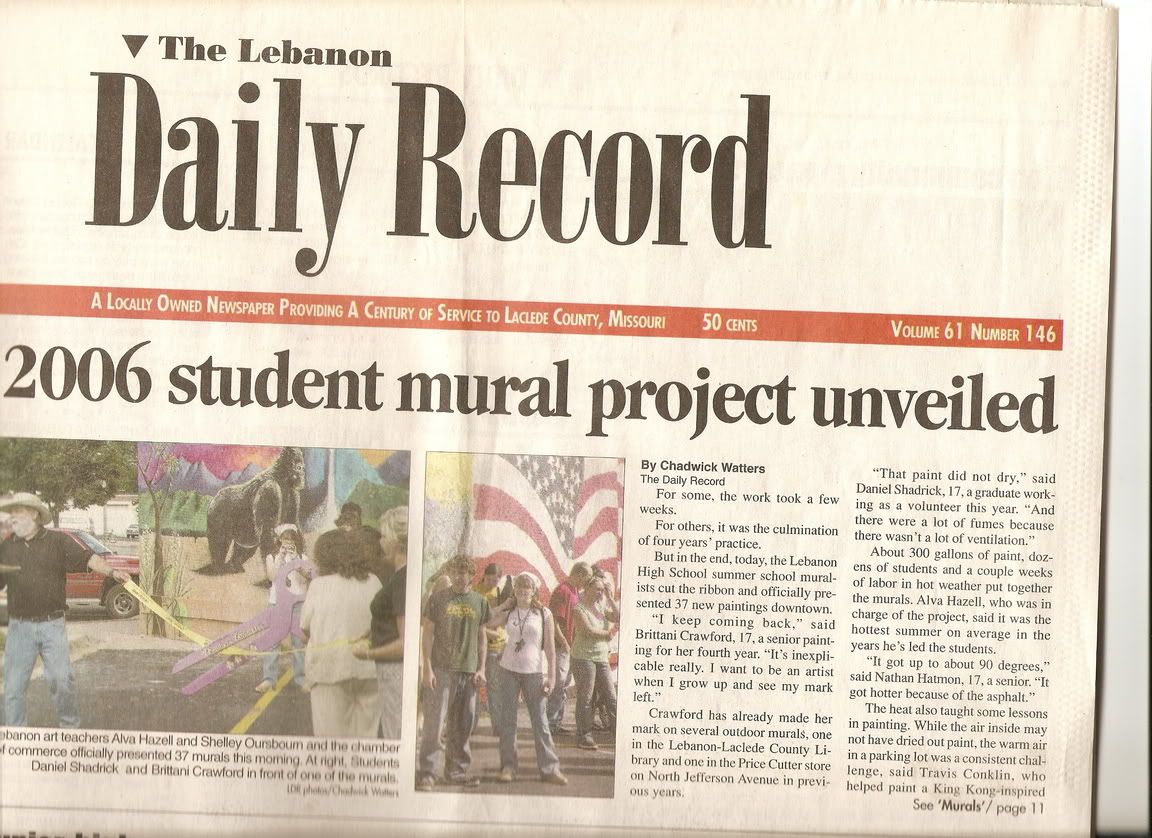 I miss these projects.
I used to do a project every summer where I would work about 100 hours painting murals on historical buildings in my old hometown. I was recognized for community service and interviewed by the newspaper a few times.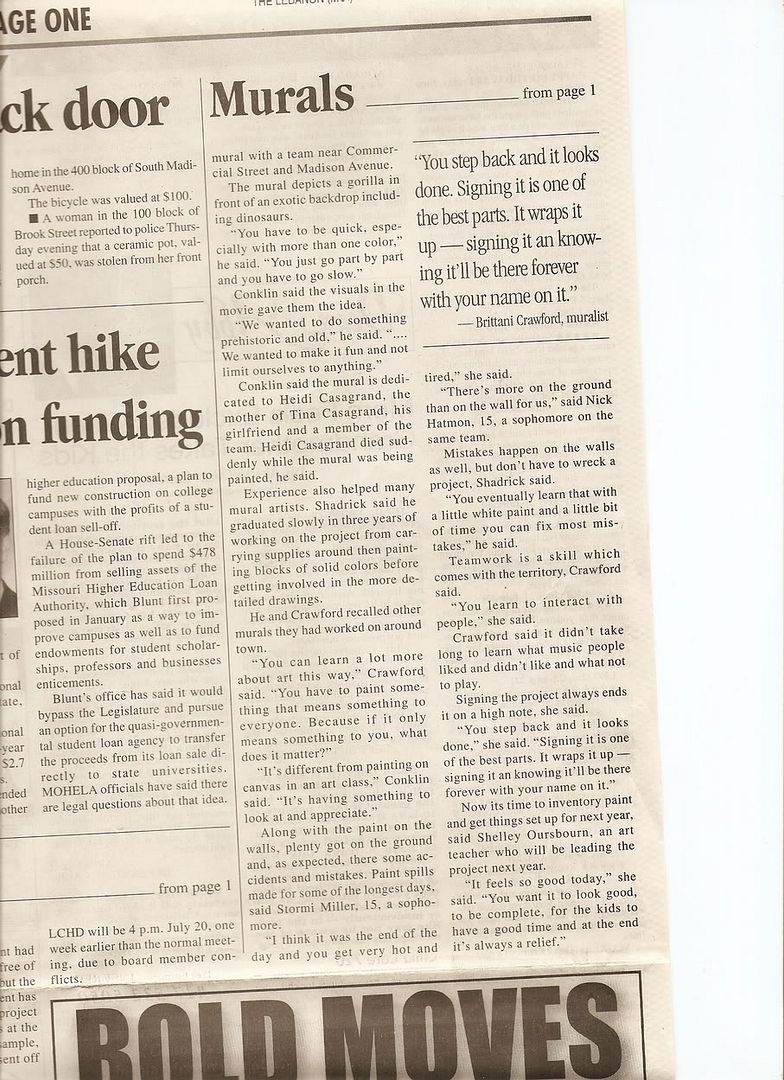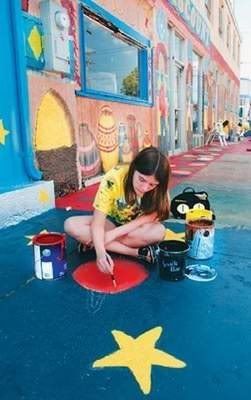 These are such old photos.

These images feature my senior year of the project, and the fourth project that I took part in.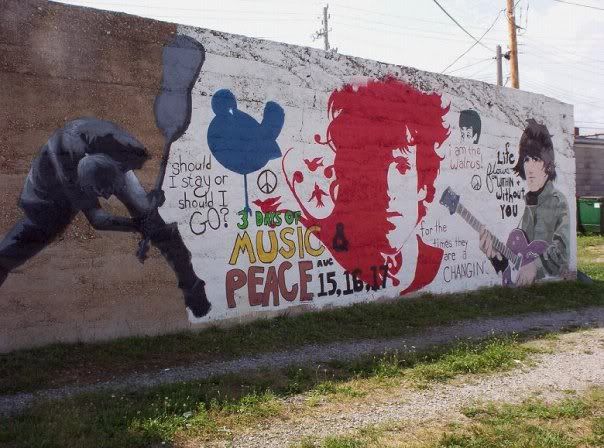 This was one featured on the back of an old shoe store. The challenge this year was figuring out how to paint on a wall that was primarily broken concrete.

More in other posts.